Product Description
FlyBass/NuCast Premium Freshwater Fly Fishing Package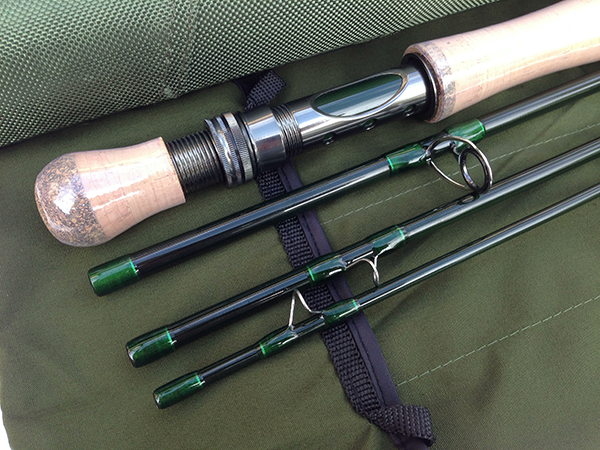 For the price of a good fly rod, you can be set up with everything you need to win on the water!
This is a package you can use forever.
You will not need to trade-up to something better once you get the feel of this super combination of expert level fly fishing equipment for the price of a good fly rod in today's world.
The individual components retail for around $400 and you save a bundle by getting this package!
4 Wt Rod/Reel/Line Package:
4 Wt Smokin' Hot Rod - 9ft
3/4 Synergy Reel Green/Gold
4 Wt CamoFly Fly Line Moss/Gold
Invis-A-Leader 6X 3lb Pre-Looped - Tapered Leader 2/pack
5 Wt Rod/Reel/Line Package:
5 Wt Smokin' Hot Rod - 9ft
5/6 Synergy Reel Green/Gold
5 Wt CamoFly Fly Line Moss/Gold
Invis-A-Leader 5X 4lb Pre-Looped - Tapered Leader 2/pack
6 Wt Rod/Reel/Line Package:
6 Wt Smokin' Hot Rod - 9ft
5/6 Synergy Reel Green/Gold
6 Wt CamoFly Fly Line Moss/Gold
Invis-A-Leader 4X 5lb Pre-Looped - Tapered Leader 2/pack
7 Wt Rod/Reel/Line Package:
7 Wt Smokin' Hot Rod/Fighting Butt - 9ft
7/8 Synergy Reel Green/Gold
8 Wt CamoFly Fly Line Moss/Gold
Invis-A-Leader 3X 6lb Pre-Looped - Tapered Leader 2/pack

8 Wt Rod/Reel/Line Package:
8 Wt Smokin' Hot Rod/Fighting Butt - 9ft
7/8 Synergy Reel Green/Gold
8 Wt CamoFly Fly Line Moss/Gold
Invis-A-Leader 2X 8lb Pre-Looped - Tapered Leader 2/pack
Product Videos
Custom Field
Product Reviews