TEST YOUR FISHING KNOWLEDGE.
I GOT THEM ALL CORRECT, DUE TO MY VAST FISHING EXPERIENCE in both Fresh and Saltwater.

GOOD LUCK!

Fishing Quiz for the Masters
- Not As Easy As It Looks.


Pass this quiz and consider yourself a Master Angler!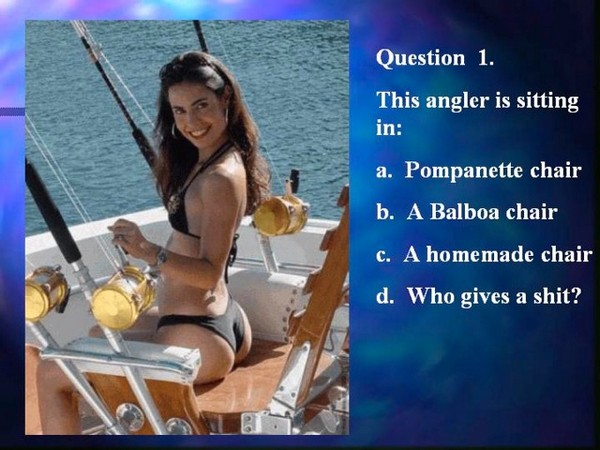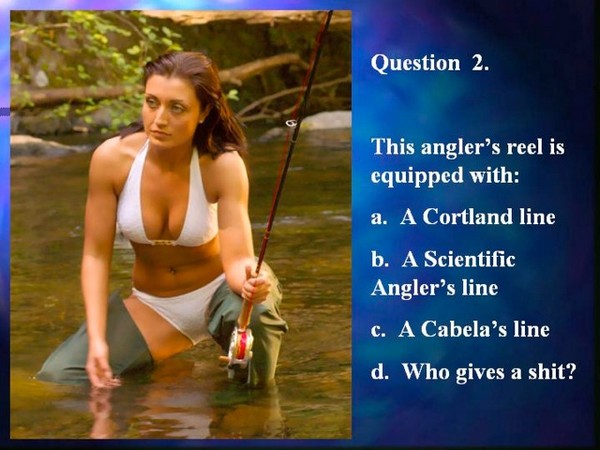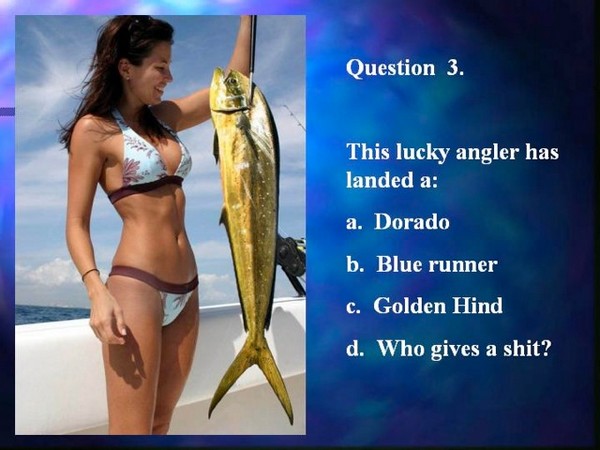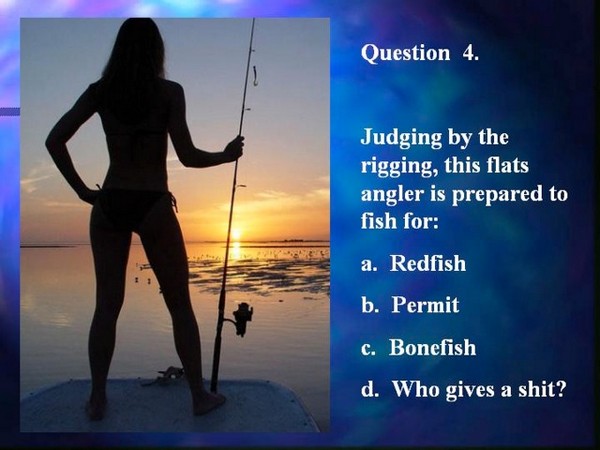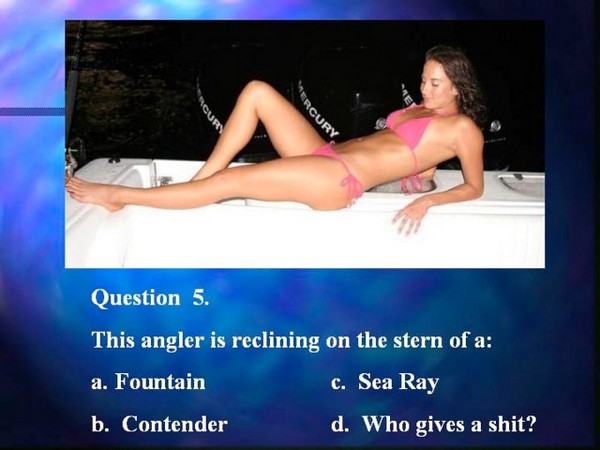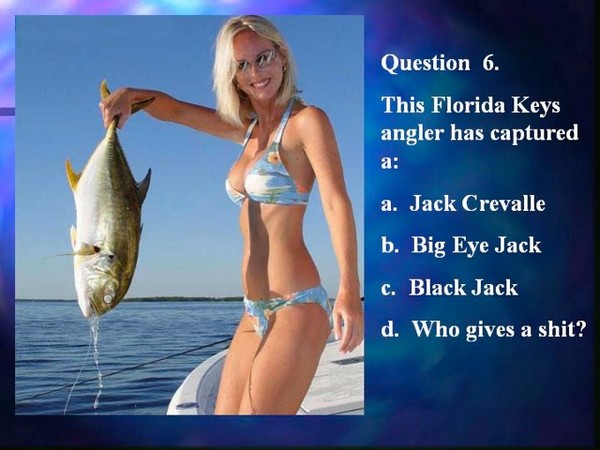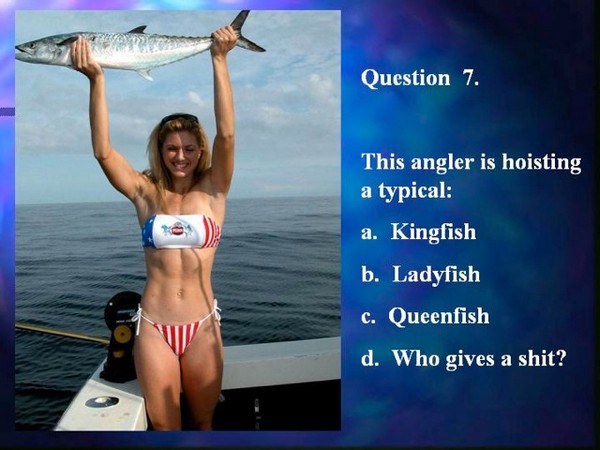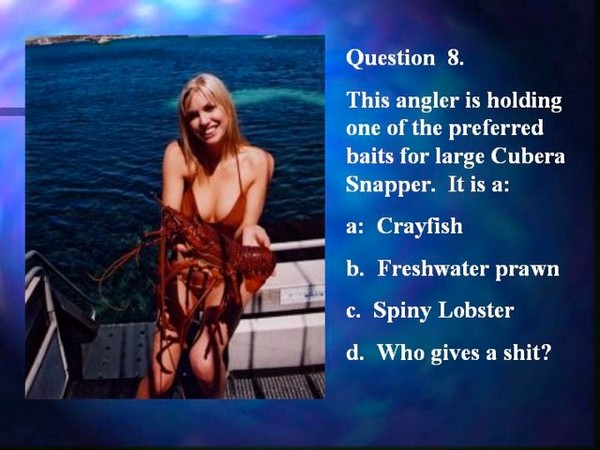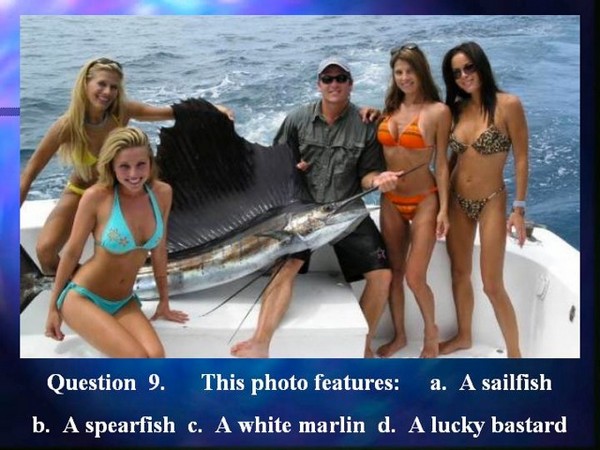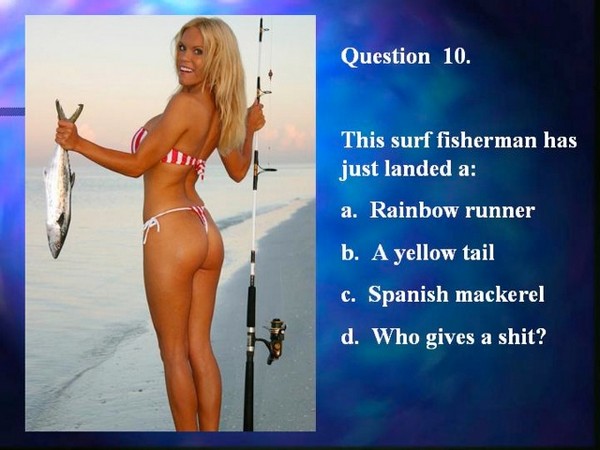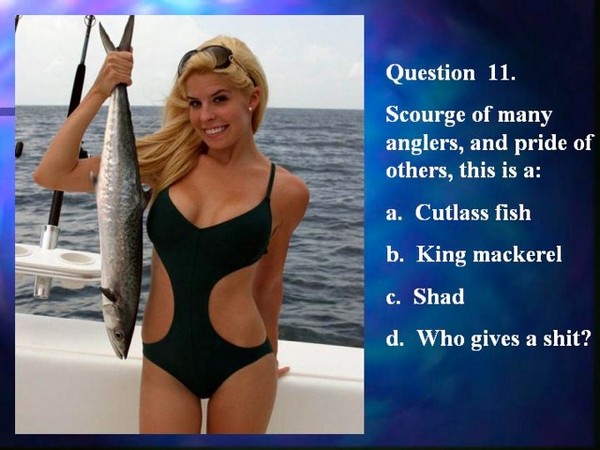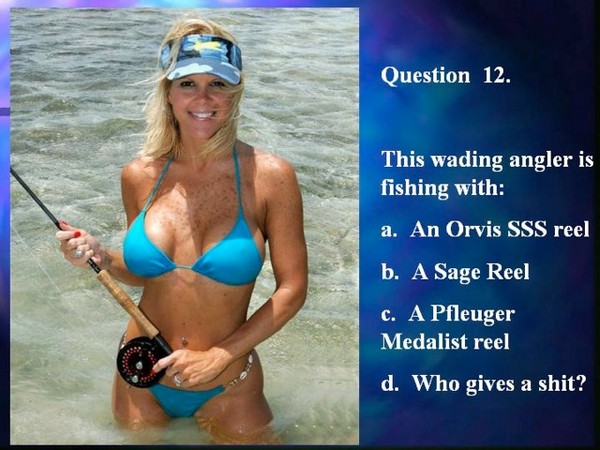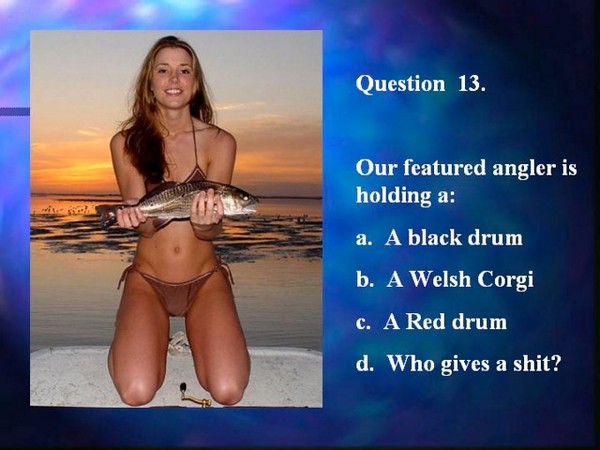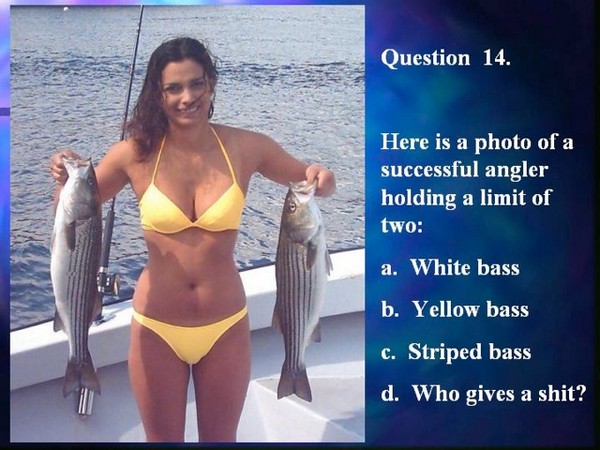 The answers are all "d." How did you do?