Product Description
Rainy's Big-Eye Poppin' Heads - XL - 2/pack
OK, time to stop screwing around with the little ones.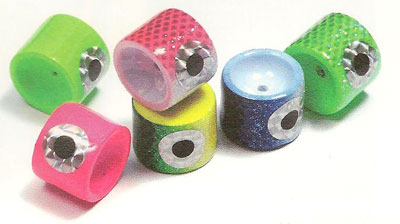 The Big-Eye's are painted with eyes and ready to call up the big ones.
Great for large bass and pike, as well as saltwater.
The dimensions are 1" diameter by 7/8" height.
Cast them out, pop them and look out below!
Available in solid and bi-colored (CB):
Solid Pink
Solid Chartreuse
CB Chartreuse
CB Pink
CB Green
CB Blue
Product Videos
Custom Field
Product Reviews